Another day, another incident in which a teenage girl is told that her outfit could possibly make people feel "uncomfortable" at school.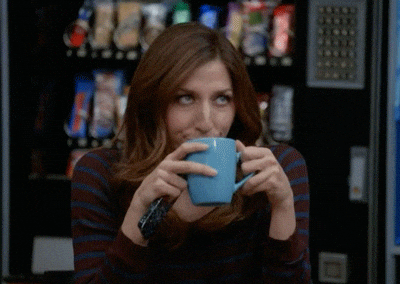 This time, 17-year-old Karis Wilson was taken out of class at NorKam Senior Secondary school in Kamloops, British Columbia for wearing a white turtleneck under a knee-length black slip dress with lace trim.
Wilson's dad, Christopher, made a Facebook video that has now gone viral, explaining how his daughter was sent home "in tears."
"Today my daughter was sent home for wearing clothing that made her female teacher and her male student-teacher 'feel uncomfortable," Wilson wrote on Facebook, according to the Daily Mail. "Centered out in front of her class and told she needs to leave class and brought her to the VP's before she went home in tears. After asking her how she would like me to handle it she said she wanted to make sure this kind of thing doesn't happen to the students that come after her. Please stand with Karis and [me] and make sure that those involved are held accountable and that this never happens again."
"I'm frustrated, I'm hurt, I'm disappointed in the system," he said in the video. "I'm pretty upset at this happening in 2021."
Christopher explained that he confronted the principal and vice-principal about the issue and showed them a picture of Karis dressed in the offending outfit.
"If you're a teacher and you're distracted by clothing your students are wearing, then you are in the wrong profession," Wilson said.
"[Karis] was told that it could possibly make the male student teacher feel awkward and it could make [her female classroom teacher] feel awkward since it reminded her of a lingerie outfit," he said. "It's actually a very modest outfit when you actually look at it…I think the initial comments were based on the fact that it had lace."
Heavens no, not lace!
Fellow classmates supported Karis and staged a walkout, holding signs that read, "I am not my dress" and "My education is more important than what I wear."
Thankfully, it sounds like Karis' school is listening.
"I know for a fact that they're taking this very seriously and it might be an opportunity to promote learning for the teachers as well," Christopher added.
Featured Image: Facebook