Humor is one of the great tools in the fight against toxic masculinity. If you can laugh at yourself and see how ridiculous your behavior is, maybe you can change it.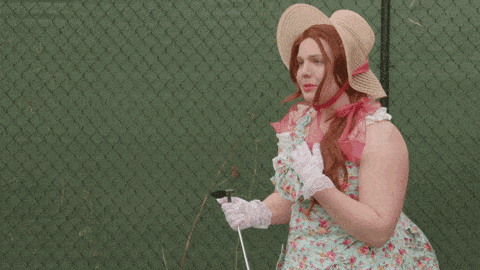 One TikTok account, "Be A Man" (@bostonbeaman) is making funny videos of men struggling to do everyday activities due to their strict adherence to the "rules" of toxic masculinity.
The account, which has almost 720k followers, parodies men's illogical behaviors or ideas when being faced with something as simple as grocery shopping or learning from a mistake.
The account is the brainchild of a Boston-based comedy group called "Breaking Balls."
"We started it as a skit to have fun with our friends," Joe from the group told BuzzFeed. "We wanted to bring light to how different things have changed. 'Be A Man' to us is just as much advice to people that don't have anyone, as it is making fun of men's shortcomings."
"People are so uptight and offended that we wanted to create an outlet where we could talk about subjects in a way where you can either see the truth or see the humor, depending on what lens you are looking through."
One of Be A Man's most viral videos features the 62-year-old main character saying, "If you can't find what you're looking for in a store, don't ask for help. Walk out. Be a man."
Joe said he hopes men can learn to make fun of themselves from watching the videos:
"The hope of the account is to grow to a point where men are OK making fun of themselves, but also not afraid of being masculine. It's been something that people want to suppress, but to a lot of men, this is who we are and society tells us we shouldn't be this way."
Featured Image: TikTok