People love to spark debates over the most mundane images on the internet, and this new viral photo is no different.
A new optical illusion is going viral on the internet this week. Remember The Dress? Much like the blue-and-black or white-and-gold dress, this newest image is also based, in part, in color illusion.
The Twitterverse is abuzz trying to figure out what numbers are shown in this image, which consists of a black and grey circle with a textured pattern similar to a hypno wheel from the 20th century.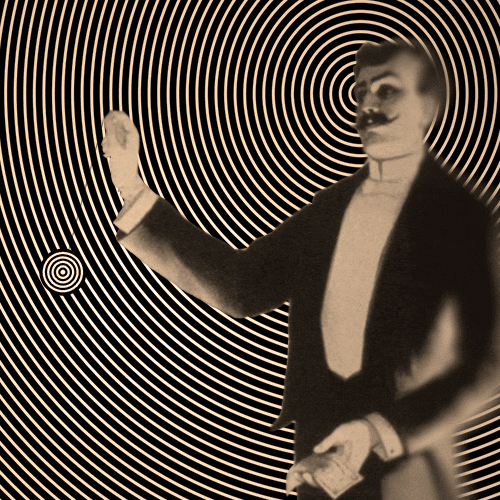 Within the patterned circle is a series of numbers, with the innermost numbers easiest to see while the darker edges of the pattern make the numbers on the edge more difficult to read.
When you first look at the image, the numbers that jump out easily are 528 in the center. But then when you look closer, there are in fact more numbers on the image—to be precise, the whole number is 3452839. However, not everyone on Twitter is seeing these numbers.
The post has been retweeted more than 2,000 times and has over 4,000 comments, with a mix of baffled people unsure why they can't see the same numbers as others, while others share even more optical illusions.
One Twitter user said, "I can only see 528. Does that mean anything about my eyesight?"
Another said that once they saw the comments from other folks, while they weren't able to make out the details, they were able to see that there were numbers on the outer edges.
According to a number of people in the comments, the illusion is in fact a measure of your contrast sensitivity.
Contrast sensitivity, according to Vision Center, is "the ability to distinguish between an object and the background behind it." Issues with contrast sensitivity can be symptomatic of glaucoma, cataracts, amblyopia, and age-related macular degeneration.
The Vision Center article about the subject says that "Contrast sensitivity allows you to tell the difference between the foreground and background. It's an important aspect of your visual function, especially in low-light situations. Foggy conditions and situations with high glare require good contrast sensitivity for clear vision."
So if you're having trouble seeing the outer numbers, it's likely that you have difficulty distinguishing details while driving on a foggy road or reading newspapers.
Perhaps it's time to grab our towels? Or at the very least, head to the optometrist.