Despite many people's perception of millennials, the generation is quickly approaching middle age, with many millennials entering their 40s this year.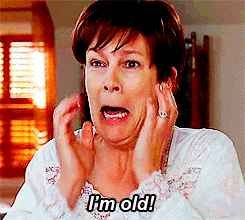 Yes, millennials are beginning to understand what middle age is like. The styles they hold so dear are now dated like the fashions they mocked 20 years ago. Whisper "Skinny jeans are out of sty…" into any millennial woman's ear and watch a meltdown ensue.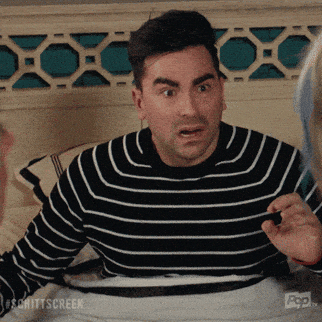 Aging is tough.
With Reddit being a very millennial-heavy platform, this recent discussion is getting a lot of attention.
Yesterday, user naxxfish asked r/askreddit: "Millennials: What was the most middle-aged thing you caught yourself saying recently?"
The post went viral, receiving 17.8K comments and 42.7K upvotes. Yeah, it hit a nerve with Reddit's key demographic.
Below are the 20 best middle-aged millennial moments.
1.
That's a nice box, keep it.

Lostinmoderation
2.
My housemate: you want a drink?

Me: Nah, man. I haven't had a drink in… six months maybe? More?

My housemate: You stopped drinking?

Me: I'm not SOBER or anything, it's just that alcohol makes me sleepy.

itcouldbesomuchworse
3.
I had my bachelor party in Vegas recently.

I went to bed because I was tired, not because I was sloppy drunk like every other time I went to Vegas. Fml I'm old now

Kerriganszergheels
4.
"They just don't make them like they used to" them being good wood dressers

CoconutSunshine–
5.
Calling a 21 year-old guy a "kid".

Gexmnlin
6.
While at home depot: "oh yeah that's some good lumber"

Mr_Candlestick
7.
"No, I'm okay. It just takes my back a little while to loosen up in the morning."

tenpiecelips
8.
Had a riveting conversation with some friends about the best office chairs for lumbar support.

TopMacaroon
9.
I was eating lunch with a coworker last week and she was bitching about the weird clothes her parents wore in high school. Jincos, wallet chains like 4 ft long, some other stuff, but as I'm listening to her I realize that she's describing my high school experience so I ask her, how old are your parents?

"Ugh they're 40!"

….I'm 37, turning 38 in two weeks.

After I told her that we both got really quiet and changed the subject.

Someone please help me. I'm not ready for this.

Lessa22
10.
No longer being the youngest at work….it's a bitch.

vodka_cho-cha
11.
I'm 38, unmarried, child-free. And it blows my mind I could be the mother of a an an elder teenager if I had children when I was younger. I just don't see myself as that old yet.

SolunaJune
12.
In a conversation with a friend "I managed to find a really good knife block recently…"

naxxfish
13.
I slept wrong and haven't been able to turn my head for three days.

Dangerous_Effort3355
14.
That classic "dad groan" when standing up

bobanders420
15.
Scrolling through my Spotify and constantly asking who the hell are these people?

426763
16.
You want to go out for dinner? Oh no, I can't; I have chicken in the fridge that I have to cook before it goes bad

MehMeh0003
17.
I can't fix one thing in my house without at least 15 minutes of complaining about the previous owners handiwork.

FisterTate
18.
"Oh no thank, you. I can't have caffeine this late in the day or I'll never get to sleep tonight."

My spouse was offering me the last soda from the fridge. It was 1pm.

FriendlyFishstix
19.
Why is the music so loud in here?!

LexiMarthaStewart
20.
Quit touching the god damn thermostat, you're driving the bill up.

trippedwire
You can read the entire post here.