Well, we all knew October 2020 wasn't about to come through without bringing us something wild and it didn't waste any time. Late last night, The President of the United States and the First Lady announced they've tested positive for COVID-19.
That's right, Trump has contracted the same deadly virus that he's compared to the flu and suggested would be gone when the warm weather arrives, all while watching over 200,000 Americans die in its path. Now we, as the decent humans we are, can't just laugh at this irony-soaked drama, can we?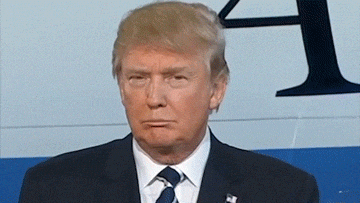 Luckily for us, the internet is merciless and before the sun rose this morning, the memes were already rolling in. We went ahead and collected the funniest of the bunch (so far).
1.
2.
3.
4.
5.
6.
7.
8.
9.
10.
11.
12.
13.
14.
15.
16.
17.
18.
19.
20.
21.
22.
23.
24.
25.