A woman refusing to wear a mask in Alberta, Canada went viral for arguing with a 17-year old cashier over the right to refuse to wear the medical gear.
The video, which was taken by the teenage employee, shows the woman setting up a video in the checkout line, evidently already prepared to make an argument about the mask.
The cashier informed the woman that she needed to wear a mask or leave the store, at which point the woman said she had a medical exemption. The teenager told her that it didn't matter; the rules are the rules and in this store, they do not serve people who aren't wearing masks.
The woman never asks to speak to a manager. Instead, she simply keeps recording the store employee and protesting her right to refuse to wear masks.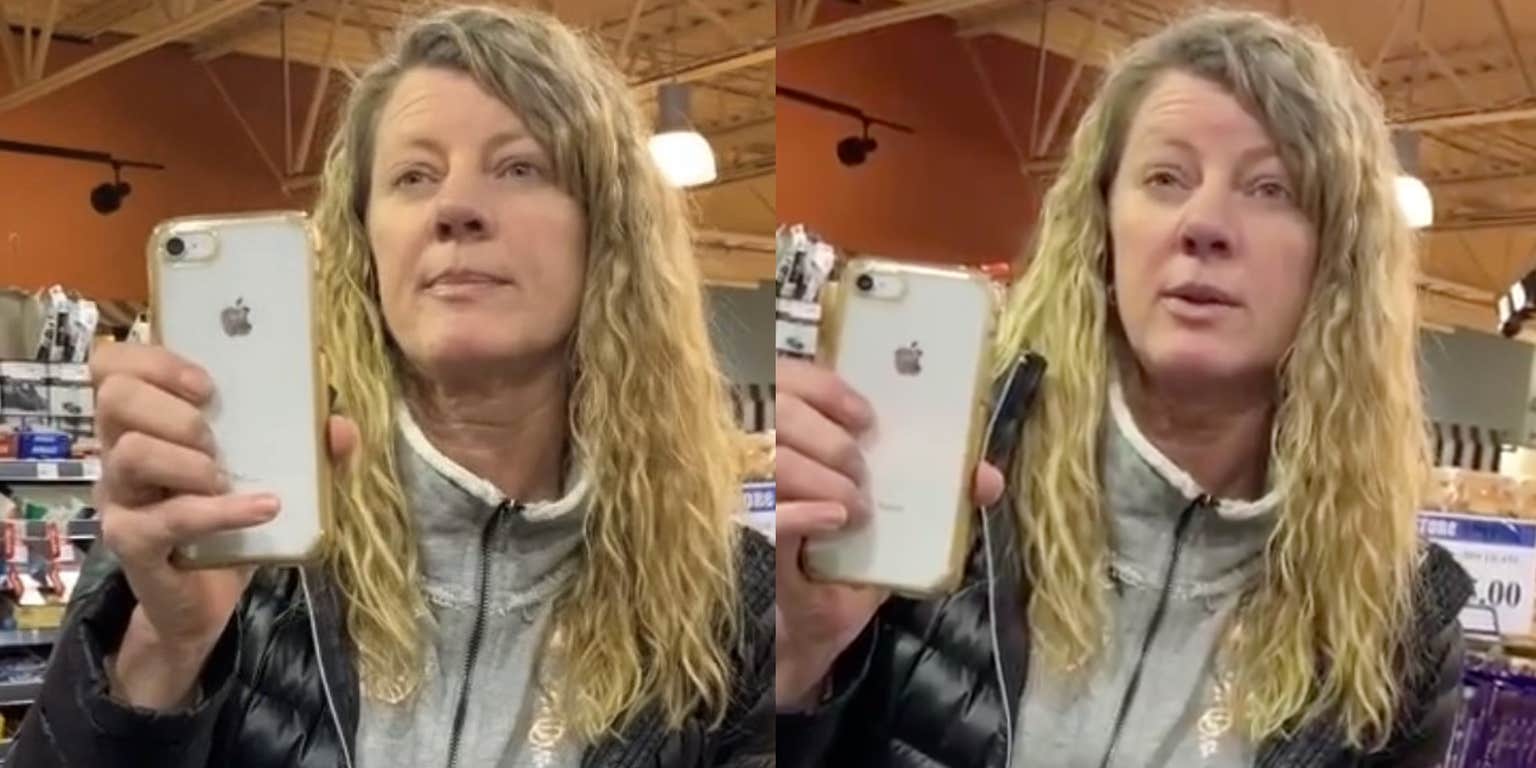 The cashier finally informed the woman that the store would have to call the police.
The social media post shows just how difficult a place service workers are in with regards to the pandemic. Cashiers in particular have to navigate their own safety and the safety of others in the store while maintaining polite customer service during verbal—and sometimes physical—abuse.
The reactions to the viral video have been indicative of the frustrations many people have to anti-maskers.
"As someone who is disabled, I just don't go into the store," wrote @hipriestesskang.
@Nepthai1982 pointed out that "these people really need to understand that when they say they have a medical condition, it actually makes them look dumber not to wear a mask while IN THE MIDDLE OF A PANDEMIC."