While wellness and lifestyle creator Diyasha Jones was pregnant with her firstborn, she had considered different birthing options, including the home birthing route.
Three homebirths later, Jones is pretty adament about the natural practice and she wants to raise awareness about the method.
She recently uploaded a video of herself to TikTok as she demonstrated four different natural birth positions and captioned the post, "Work in ALIGNMENT with gravity, not AGAINST it."
First, she showed what NOT to do.
Then Jones showed over one million TikTok viewers four different natural birthing positions to pop out that baby!
Goodness gracious, someone call the midwife!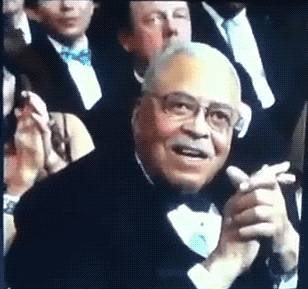 Surprised that this 'traditional' position isn't the most optimal way to birth a baby? Turns out that the origins for back-lying position, commonally practiced in hospitals today, has traces all the way back to the 1600's.
Author Randi Hutter Epstein, MD MPH, explained the cultural evolution of baby deliveries to BuzzFeed.
"Over time, childbirth shifted from the domain of midwives to doctors. In the 1800s, as medicine became professionalized, more standards were enforced.

Medical schools only accepted men, and midwives were forbidden from practicing in hospitals.

By 1930, 75% of women gave birth in hospitals. That percentage swelled to 90% by 1950, and now roughly 98% of women give birth in hospitals."

– Randi Hutton Epstein via BuzzFeed
While it's considerably easier for doctors to perform around while a laboring mother is positioned on her back, but it is not necessarily ideal for momma.
In fact, according to OB/GYNs remaining solely on your back can be more damaging and painful, and many natural birth positions should be ultilized during labor.
"I think people are confused when they hear the word labor. When I'm talking about childbirth positions, I mean at the moment when you feel the urge to push. With my son, I wasn't in a squat position the whole 18-hour labor. When it's time to push the baby out, get into your position."

– Diyasha Jones via BuzzFeed
In an interview with BuzzFeed, Jones shared the reason she had looked into home birth in the first place.
"I've always been a natural-type person…

Just being a Black woman understanding the Black maternal mortality rate in hospitals, I was like, I'll look, find resources, and see what's available, then just build around it."

– Diyasha Jones via BuzzFeed
The numbers don't lie and the disparities between racial and ethnic pregnancy-related deaths are real. The CDC reported that Black women are three to four times more likely than white women to suffer a pregnancy-related death.
Hundreds of TikTok users chimmed in about their own birthing experiences and their honest responses.
To all of those future parents out there, talk to your doctor, OB/GYN, and/or birthing assistant to discuss your preferences! Find the right techniques for you.