Unless you've been through labor, there's really no way to know all that's involved in birthing a child, so an epidural may seem harmless. Turns out, it's not!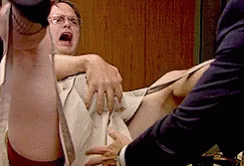 An epidural is one part of pregnancy that we all know exists but unless you've been there, you don't reeeaaallly know.
Thanks to TikTok (of course) people who haven't been through pregnancy now have a behind-the-scenes look at how doctors manage the pain process via epidural, aka a giant, terrifying needle right around the spinal cord.
What an epidural does is create numbness in areas used during childbirth. Some people swear by it, while others prefer going without.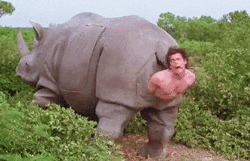 We learned how large an epidural needle actually is through St. George's University medical student Hansel Viera and Dr. Carlos De La Hoz.
The two docs played a little needle guessing game with their TikTok followers.
Needle number one looks like a typical flu-shot needle, which definitely does not reach the spine.
The next needle is slightly bigger, maybe one that's used for drawing blood.
This is where the anxiety begins to rise.
The third needle — the actual epidural needle — is where anxiety spikes.
Yep, that thing is definitely going right into your back and possibly out the other side, depending on the person.
Also, why are they smiling like that!??!?!
People were so shocked at the actual size of an epidural needle that the video received 13.7 million views and 1.7 million likes.
Comments were mixed between advice from those who have been through an epidural, absolute terror, and swearing off children forever to name a few.
The majority of commenters, however, were mostly scarred for life.
Science is just lovely!