It's a fact of life that some men objectify women.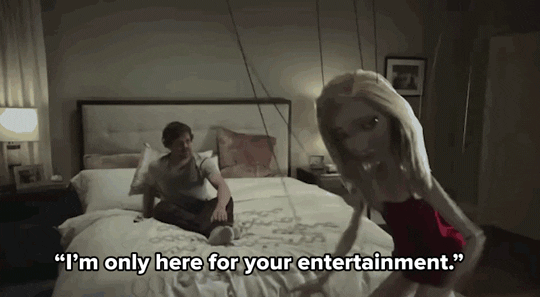 They don't seem them as people with their own unique thoughts and feelings but as inert sex items available for consumption and disposal. It's not exactly known how these men develop the psychology that allows them to objectify and devalue women, but there are some suggestions.
On the one had, there are social influences—messages they receive from family, friends, and media over a sustained period of time. On the other hand, there's a neurological component that definitely needs more study. However, it is a fascinating theory.
One TikToker's video about the study is sparking a conversation on whether objectifying women is a learned behavior or not.
Noted feminist author Jessica Valenti shared the video on Twitter with the caption: "Most women know this instinctively about sexist men but the science behind it is pretty wild."
In the video, TikTok user @justsillyforreals shared some information she read in a textbook about the neurological theory that sexist men are wired to see women as objects.
I love seeing students get excited about learning!
"Basically, there's this part of your brain that helps you recognize the difference between a person and an object," she reports.
She explains that there is a study that "saw that in really sexist men, when they saw a picture of a woman dressed regularly, the activation in this part of their brain went up, like normal."
"But, if she was dressed even the slightest bit provocatively or even posed in a certain way the activation in this part of their brain decreased."
"Meaning they no longer saw her as a living thing with thoughts and emotions."
Obviously, it's way more complicated than that—which Twitter users brought up.
Most significantly, was this person born like this or did years of conditioning change the brain? We know that neuroplasticity is a thing, and peoples' brains are not static.
And one Twitter user claims to have found the study she was referencing in her textbook, which is called From "Agents to Objects: Sexist Attitudes and Neural Responses to Sexualized Targets." So if you're interested in learning more, that's a good place to start!
Featured Image: TikTok