A bride recently channeled the power of social media to get all her bachelorette party drinks paid for—and she raked in a lot of cash.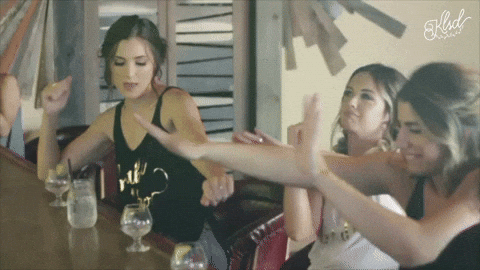 Alyssa Harris knows a thing or two about getting thrifty.
Her TikTok account is dedicated to wedding DIYs that help save money and put a unique twist on people's big day. She also has an Etsy store, where she sells milestone kits, wedding decor and more.
Recently, Harris went super viral for her DIY way of getting free drinks.
For her bachelorette party, she drove to South Carolina with her girlfriends. To help raise some money for drinks, she wrote "Last fling before the ring! Buy the bride a drink!"
Below was Harris' Venmo handle so people could send money virtually.
People loved the idea and the post received 7.2 million views and 1.2 million likes.
In a second video, Harris shared the Venmo total.
Everyone thought they would make a few hundred dollars, tops.
They definitely underestimated the power of TikTok.
In total, the bride and her bachelorettes received $3,293.89. Yeah, that's enough to give someone a good weekend.
People in the comments of both videos were impressed by Harris' ingenuity and started getting ideas of their own.
So, the next time you see a car with a Venmo handle written on in marker, you know which clever bride they got the idea from.