Any gym-goer understands that getting your gains means putting in the work. Achieving buns of steel requires putting oneself in a rather vunerable position: the squat.
It's awkward being the one doing the squatting, but it's also uncomfortable being in the near vicinity of the said squatter. Especially for those who identify as a woman.
Fitness influencer @libbychristensen took the time to thank a fellow gym-goer for having proper gym etiquette while he got her squat on.
She was recording herself using equipment at the gym, sensing a man lifting weights directly behind her. While he was taking a breather from lifting weights, his averted eyes remained on the floor.
After catching his breath, he laid down to continue repping.
Christensen later watched back the recording and was amazed by what she saw.
"I just need to shout out this man who was behind me while I was hack lifting bc I was so uncomy that I was being stared down but very thankful that my booty was not his focus. Watched this back and felt at ease," she wrote on TikTok.
After sharing the experience with her followers, the video went viral. While thousands of users thought that the interaction was worth celebrating, some were skeptical.
Some were sympathetic.
Others, not so much.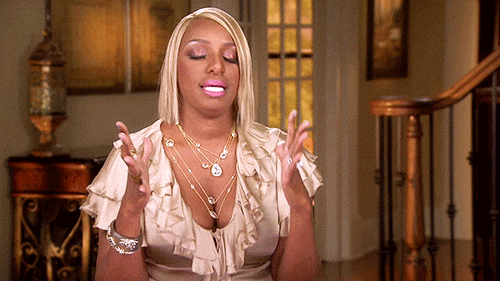 Moral of the story: just focus on your workout and be respectful toward other humans.