After posting a topless photo of herself wearing a pendant depicting the Hindu god Ganesha, Rihanna is facing accusations of cultural appropriation.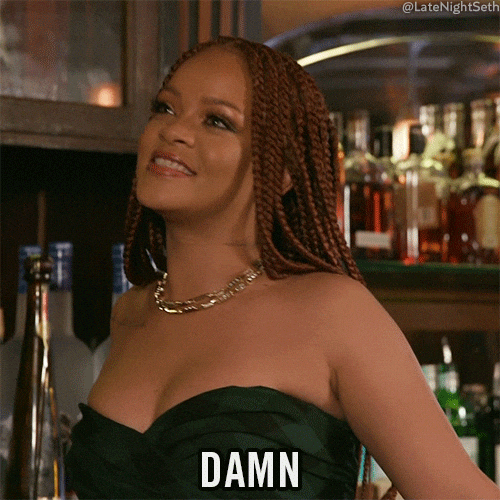 The photo, which was posted to her Twitter and Instagram accounts on Tuesday, shows Rihanna wearing shorts from her lingerie label, Savage X Fenty, along with jewelry including what looks like a carving of the elephant-headed deity.
In the Hindu religion, Ganesha traditionally represents wisdom. He is the patron of letters and learning as well as the arts and sciences and often worshipped by those planning on new business endeavors. Ganesha can grant success and prosperity if you are in his good graces.
On Rihanna's Twitter account, the image has garnered over 40,000 retweets. Savage X Fenty also posted the photo to Instagram with the caption, "Stay up off my Instagram, pure temptation." Folks who were displeased with the appropriation of Ganesha shared their criticism on social media.
The controversy over the Ganesha pendant comes two weeks after Rihanna divided opinions in India by expressing support for farmers protesting new agriculture laws in the country.
Rihanna tweeted a link to a CNN story about internet access around New Delhi being cut off following the clash between farmers and police, saying, "Why aren't we talking about this?!"
The Indian government responded to her by criticizing "sensationalist social media hashtags and comments, especially when resorted to by celebrities and others."
Lead image: Twitter