Breaking up sucks most of the time, though many people realize later that it was the best possible outcome to that relationship. We learn a lot of things from our exes even if it takes time to understand that.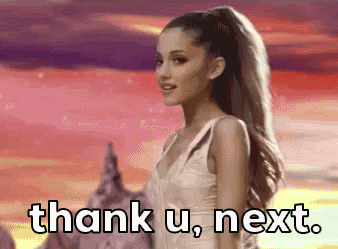 TikToker @kashiyavici, or Kashiya, is a life coach who focuses on personal relationships and a lot of posts are about relationship intelligence.
One of her recent videos gave people a space to share those lessons.
She asked her followers, "What is the one thing your ex taught you that you'll never forget?"
Kashiya's lesson isn't a very happy one, but it is a very useful one. She shared a common manipulation tactic that's hard to recognize as it's happening.
"If you can't correct, you convince," she says. "If you can't convince you confuse. See how it sounds all pretty so you know it's been passed on from generation to generation?"
"If you can't correct them — meaning you're not the one who's in the right — then you convince them that you're right; you prove your point," she explains further.
"If you still don't have a leg to stand on after that, then you confuse them. You know, you get all the details mixed up to the point where the other person doesn't even know where the argument is going."
"Biggest manipulation tactic ever," she concludes.
Some people took Kashiya's lead and shared hard lessons, but there were a few things people learned from relationships that were surprisingly positive.
In the end, we're all just trying to get better at love and here are a few tips:
1.
2.
3.
4.
5.
6.
7.
8.
9.
10.
11.
12.
13.
14.
15.
16.
17.
18.
19.
20.
21.
22.
23.
24.
25.
26.
27.