After years of silence, Britney Spears has been speaking up for herself on her social media, despite the strict confinements of her long-lasting conservatorship. 
The legendary Queen of Pop, 39, has chosen to defend herself. Recently she hired a new legal defense in efforts to remove the conservatorship, which has left her father in control of all professional and personal aspects of her life for the last 13 years.
Spears refuses to perform or create new music until her father, 69, is completely out of the picture. In court, she testified that she believes that her father should be in jail and that she, "would like to sue her entire family."

Without a doubt, the conservatorship has placed a wedge not only between Britney and her father, but also between Britney and her famous sister Jamie Lynn Spears.
The sisters have been duking it out very publicly on social media between various posts and stories.
In a recent Instagram story, Jamie Lynn said, "I felt like until my sister was able to speak for herself and say what she felt she needed to say publicly, that it wasn't my place and it wasn't the right thing to do… But now that she's very clearly spoken and said what she needed to say, I can follow her lead."
However, Britney is NOT BUYING IT.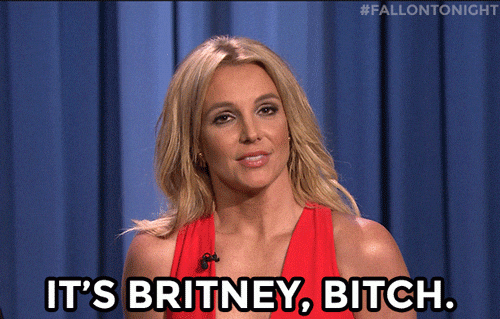 Shortly after Jamie Lynn's emotional post, Britney set the record straight in a now-deleted Instagram post and claimed that the support from her sister was never there.
"There's nothing worse than when the people closest to you who never showed up for you post things in regard to your situation whatever it may be, and speak righteously for support … there's nothing worse than that," Britney wrote in the caption. "How dare the people you love the most say anything at all … did they even put a hand out to even lift me up at the TIME !!!???"
This was followed by a tearful response from Jamie Lynn, who was comforted by one of her kids.
Britney supporters expressed their criticism for Jamie Lynn and aired their support for Britney.
I think that Britney herself worded it perfectly with this Instagram post that reads, "Take me as I am or kiss my a**, eat s*** and step on Legos."