If you're a woman, you've probably been catcalled or harassed on the street.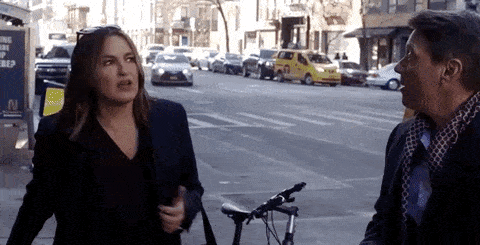 It's a super unpleasant experience that can range from being annoying to frightening—especially depending on what time of day it is.
Street harassment is not cute or complimentary—and I suspect most men know exactly why they do it: to get a sense of power and control by making women feel uncomfortable.
One TikToker used her platform to add to the seemingly endless issue of street harassment by sharing a video of herself being catcalled by a group of men—and the disturbing footage should make men think twice about participating in street harassment.
18-year-old Madeleine Lou Marsh was walking on the street through town late at night when a group of 20+ men started following her—and kept following her for 30 minutes.
"Pov: 20+ boys that have been following you for the last 30 mins through town and wont leave you alone," she wrote over the footage.
She keeps the camera on her face as the men call out to her in the background.
In the video, Marsh keeps a smile on her face as she tries to remain visibly calm, which she notes was "because [she was] nervous not bc [she was] happy."
Some of the things the harassers say? "F**k your boyfriend," "I'll give you an enjoyable time, girl," and "Move over there, then, f**k off."
"I'll see you later," Marsh says as she seems to finally be able to get away from the group.
Tons of women found Marsh's video relatable, as street harassment is a common occurrence all over the world.
In the wake of the Sarah Everard case in the U.K., in which Everard was walking home at night and abducted, later to be found dead, it's important to reignite conversations about street harassment. Everard apparently did everything "right" (because as women, we have to be outrageously aware of our surroundings), but she was still murdered.
It just goes to show that stopping street harassment has to begin with educating young boys and men about boundaries, consent, and respecting women—and not with weighing women down with more fear.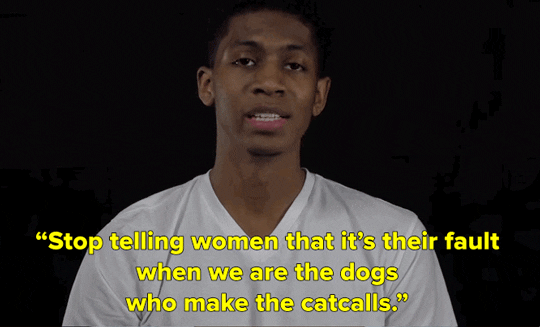 Featured Image: TikTok