Samantha Allen, 28, is very open on her social media about her lifelong struggles with hirsutism caused by PCOS (polycystic ovary syndrome).
Common symptoms of PCOS include irregular or missing periods, large ovaries, frequent ovarian cysts, weight gain, depression, and excess body hair. Some may even experience infertility.
It's a condition that is a lot more common than you think! According to the US National Library of Medicine, it impacts the lives of 4-20% of women of reproductive age worldwide.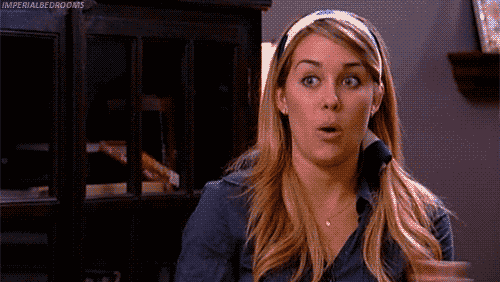 3 million women in America are affected by hirsutism which is caused by an excess of androgens (AKA male hormones). While the number of women getting diagnosed with PCOS has boomed within the last decade, there is still a lot we people don't really understand about the condition. According to the US National Library of Medicine, "The prevalence, diagnosis, etiology, management, clinical practices, psychological issues, and prevention are some of the most confusing aspects associated with PCOS."
Allen's socials has documented her journey toward accepting and loving herself as she is and how she has come to embrace her condition.
"For a majority of my life, people have always socially imposed judgment and bullied me for something I have no control over."

– Samantha Allen
She has shared her traumatizing experiences growing up with the condition, and was frequently called 'Chewbacca' by her tormenters.
"At the early age of eight, I was pressured into shaving my legs…

High school days left me suicidal, balling my eyes out and hyperventilating as my mom [was] smearing hair depilatory cream on me just to wear a cute shirt that had the back exposed."

– Samantha Allen
Allen, who had struggled with controlling her weight thanks to PCOS, had a "complete wake-up call" when she was rushed for near organ failure at just 19 years old. The dramatic experience motivated Allen to get healthier, as being obese causes increased androgen production, which can in turn exacerbate hirsutism.
Getting gastric bypass surgery in 2019 has helped her lived a healthier lifestyle, and she was even able to have a healthy pregnancy and give birth to a son last month.
Since she was 11 years old, Allen was told that she may have had difficulties getting pregnant in the future.
Allen's story has touched people all around the world.
Other than the occasional face shave, Allen has stopped shaving altogether and proclaimed, "I'm no longer ashamed. I am so happy with my body."
Lady Gaga has always said it best: