Anyone who used pornography as the basis for their sexual education — aka everyone who went to public school — had many reality checks with their first few sexual encounters.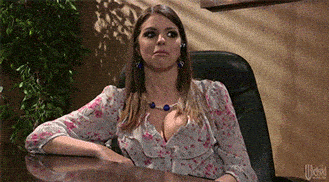 Cause like Hollywood, porn is good at depicting real life, but it is definitely not real life. Does real life have an editing room? No.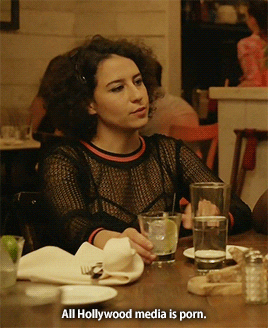 One Redditor wanted to know the things porn glorifies that… just don't work out in practice.
And people had some pretty colorful answers that ranged from hilarious to relatable. Here are some of the best.
1.
"Having sex with your stepsister instead of helping her get unstuck from inside the washing machine"

TheNooseBeckons
2.
"Finger banging in the worst possible way (ie long nails and pistoning like it's a dick)"

silsool
3.
"Nonchalantly going from hole to hole."

strangegeneration94
4.
"Lesbians with TERRIFYING fake nails."

fabelmay
5.
"cable guys"

bbk3e
6.
"The crazy sex positions. It's fun for a second but then it gets awkward and your legs/arms get tired lmao

spercuoco
7.
"Sex on the beach (sand) or in a pool. Also those standing positions that are not very efficient…"

Johnmander
8.
"Tossing your straight pal an ice cold beer while reminding him how cool blowjobs are and that there aren't any girls around"

ratearther
9.
"anal with no lube. never tried it but if i was to do so no WAY that shits going in dry. that could cause legit injury."

ecassidykiss
10.
"Skipping straight to sex. I mean don't get me wrong, some times all you gotta do is breathe in my direction and I'm ready to go but most of the time I need foreplay. Lesson of the day don't underestimate the foreplay it could change everything.

Also stop assuming that if it feels good for you it must feel good for your partner too. Make sure your they're okay with being folded up like a lawn chair before you attempt to do it."

_sadbitch_
11.
"Surprise gropings

It does NOT end well…"

mtmthelast
12.
"Sex with strangers without condoms"

henrymao190
13.
"Public sex.

Knew a guy who had sex behind a building and ended up getting bit by a poisonous spider and had the gnarliest, puss filled, wound on the back of his leg. Ya just never know what could happen lol"

MUMB4I
14.
"Shower sex. It's just… not all that fun. Water strips away any natural lubricant you might produce, one of you is always going to end up wet and cold (unless you've got an enormous shower, anyway), and the slick floor means that falling is an ever-present possibility.

I'm 31, man. I just want to fuck in a bed. A nice soft bed with comfortable sheets. The dream."

Portarossa
15.
"I really don't like the complete detachment and lack of respect and intimacy.

Maybe it's just me, but even if it's a one night stand or a meaningless fling, intimacy makes sex so much better.

Safe-Lettuce
You can read the entire post here.